Auto e moto per le vacanze in Sifnos
Noleggiare un veicolo a Sifnos
Esplora Sifnos con auto, moto o ATV
A Sifnos troverete parecchi autonoleggi, noleggio moto e ATV. La maggioranza delle agenzie si trovano al porto, ma le potete trovare anche a Apollonia e Platis Gialos. Tutte le agenzie consegnano e ricevono i veicoli al porto.
Autonoleggio in Sifnos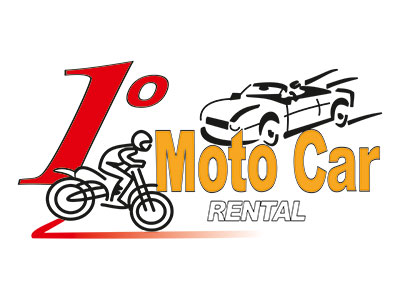 Kamares, Sifnos
Our long term experience in the business of car and moto renting, our friendly and hospitable environment, our faultless service, the logical prices and the attention we pay to the quality of the services...
Disponibile:
GEN
FEB
MAR
APR
MAG
GIU
LUG
AGO
SET
OTT
NOV
DIC
ΧΙΛΙΟΜΕΤΡΙΚΕΣ ΑΠΟΣΤΑΣΕΙΣ ΣΤΗ ΣΙΦΝΟ

| | |
| --- | --- |
| KAMARES - APOLLONIA | 5 klm |
| APOLLONIA – KATAVATI | 1,2 klm |
| APOLLONIA – EXABELA | 1,6 klm |
| APOLLONIA – VATHI | 10 klm |
| APOLLONIA – FAROS | 7 klm |
| APOLLONIA – CHRISSOPIGI | 8 klm |
| APOLLONIA – PLATIS GIALOS | 10 klm |
| APOLLONIA – ARTEMONAS | 1,3 klm |
| APOLLONIA – POULATI | 3,3 klm |
| APOLLONIA – CHERONISSOS | 15,5 klm |
| APOLLONIA - TROULAKI | 8,5 klm |
| APOLLONIA - VROULIDIA | 12,5 klm |
| APOLLONIA - AG. ANNA | 2,2 klm |
| APOLLONIA - PLATI PIGADI | 2,5 klm |
| APOLLONIA - KASTRO | 3 klm |
| APOLLONIA - KATO PETALI | 1,3 klm |
| KAMARES - TROULAKI (ATTRAVERSO VORINI STRADA) | 8 klm |
| KAMARES - CHERONISSOS (ATTRAVERSO VORINI STRADA) | 15 klm |
| KAMARES - VROULIDIA (ATTRAVERSO VORINI STRADA) | 12 klm |